Tea is a beverage popular around the world among consumers of all ages. While there are people who might be avoiding tea due to various reasons, tea is simply one of the best available refreshing drinks. Drinking tea also has positive effects on your health and overall well-being. Tea, especially black tea and green tea are rich in compounds that act on the body as antioxidants and reduce the chances of increased blood pressure or high levels of cholesterol. Not only does it have less caffeine as compared to coffee, but researchers have also shown that tea can help lose weight, improve skin, increase metabolism, reduce risks of heart disease and have various other positive effects on your health. But for those who are not regular tea-drinkers, there are some varieties of tea that will absolutely make you fall in love with the beverage.
7 Best Teas for Non-Tea Drinkers: 2022
Here is our list of the 7 best teas for non-tea drinkers. These are healthy and they don't taste like traditional black tea. If any of your friends is a non-tea drinker, still they gonna love some of these variants of tea.
1. Chamomile Tea: The Best Soothing Tea for Non-Tea Drinkers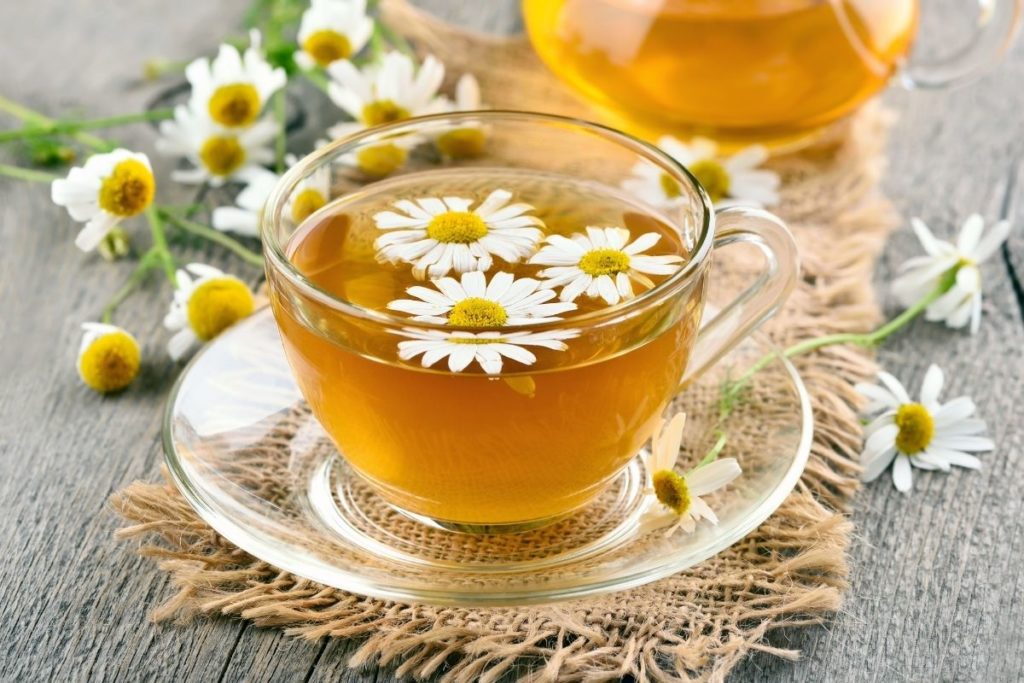 Chamomile tea is said to be originated in ancient Egypt. Made from Chamomile flowers, a kind of daisy-like flower, chamomile tea is one of the best soothing drinks that'll impress a non-tea drinker. For centuries, people have consumed chamomile tea to treat various health conditions. It is a powerhouse of antioxidants that soothe and regenerate skin tissues. It is also excellent for soothing menstrual cramps and discomforts. A very delicate floral herbal tea, this one tastes soothing and would calm your nerves from the very first sip. A cup full of chamomile tea after a rich meal can help one smoothen the process of digestion and ease any stomach troubles. It also reduces acid reflux, pacifies bloating, and improves overall gastrointestinal health. Chamomile tea has zero caffeine which makes it even better suited for those who have restricted caffeine intake. For the same reason, it is an excellent option for people who are on a diet.
How To Make the Perfect Chamomile Tea:
• To make the perfect Chamomile tea, add a spoonful or two of dried or fresh chamomile flowers to water at a near-boiling temperature.
• The flower should be let steep for a while, sometime between three to five minutes depending on how strong you want your tea to be
• If you want to give a nice added flavor to your tea, add a little honey, jaggery powder or any other similar sweetening agent. You might also prefer adding a splash of the juice of a freshly cut lemon. It would add a unique tangy taste to your tea.
2. Milk Oolong Tea: The Best Soothing Tea for Non-Tea Drinkers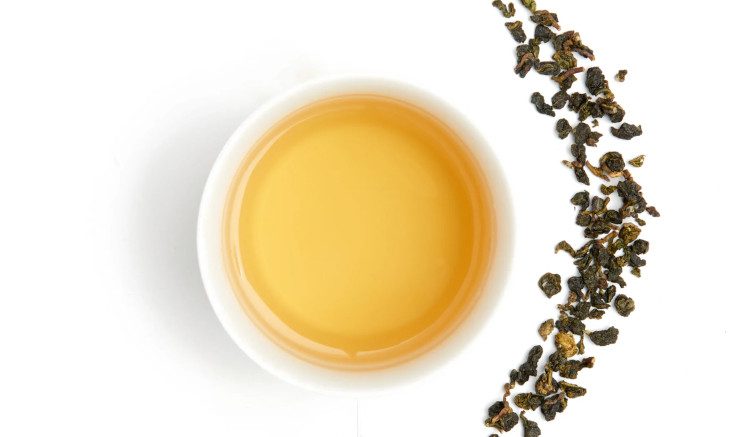 Milk Oolong Tea has a high concentration of antioxidants as well as other minerals. It is best known for its properties to improve the cognitive function of the mind. Milk Oolong tea is one of the best options for one who does not usually drink tea for its flavor and benefits. It is a South Asian delicacy that has the right balance of creaminess and caffeine. It is also one of the most rarely consumed tea across the world. It has an excellent aroma and numerous health benefits. Milk Oolong Tea is very rich in polyphenols making it an extraordinarily good choice for anyone who is trying to reduce weight. It also rejuvenates the skin from within and flushes out toxins. This tea has the rare benefit of improving tooth quality and preventing the decay of teeth due to its fluoride content. At the same time, it also improves mental wellness and concentration levels.
How To Make the Perfect Milk Oolong Tea:
• Oolong tea leaves should be brewed in hot water for several minutes according to your choice of flavor or according to the instructions provided.
• It can be poured and consumed as it is. A variety of other ingredients such as almond milk, honey, cinnamon, vanilla extract, or vanilla beans can also be added to the concussion.
3. Thandai Iced Tea: The Best Rejuvenating Tea for Non-Tea Drinkers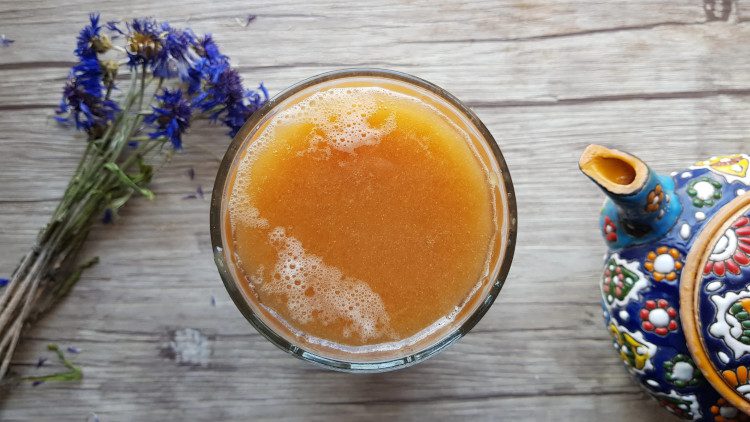 Thandai is a native Indian drink made by blending together various ingredients like different kinds of nuts such as almond and ground nut, different kinds of seeds like watermelon seeds, fennel seeds, poppy seeds, and other ingredients such as saffron, milk, cardamom, rose water, sugar and so on. This unique new kind of tea is an exciting new experiment to try for those who do not like the regular boring flavor of the tea. This tea is perfect for any celebration like Holi or Diwali.
How To Make the Perfect Thandai Iced Tea:
• Take regular tea bags and infuse warm water with its flavor. Then blend all the ingredients of Thandai together and add them to the tea. You may also use store-bought ready-to-use thandai mix.
• Stir the mixture well and chill in the refrigerator for long hours. Serve with ice.
4. Cranberry Mint Iced Tea: The Best Summer Tea for Non-Tea Drinkers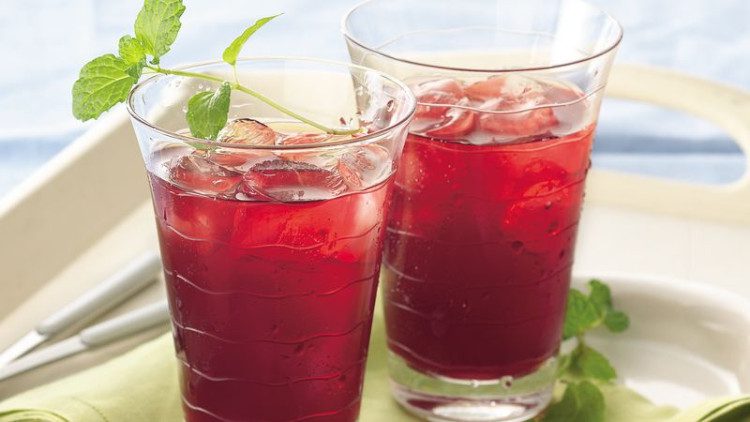 Cranberry Mint Iced tea is an exciting and refreshing drink for all beverage lovers. It is cooler in summer and can also be consumed as a slush. It is a rich source of vitamins, eliminates toxins, and burns fat. This is why it facilitates weight loss, too. Cranberry is known for its properties that help improve urinary tract health and prevent UTIs. Cranberry also helps to improve eyesight and keep the vision clear. This tea has a detox effect on the body which freshens up both the body and the mind. Mint relieves indigestion and irritable bowel movements. The leaves are packed with antioxidants and phytonutrients, also having various other vitamins and minerals beneficial for the body. Mint works like magic for soothing asthma and improving cold symptoms and allergies. Mint also arguably relieves breastfeeding pain which is a unique property. It is also a great mouth freshener. The curious blend of both results in a healthy and tasty drink ready to impress even a non-tea drinker.
How To Make the Perfect Cranberry Mint Iced Tea:
• Heat water and cranberries together in a pot. Add the tea leaves according to your preference. Add a little lemon juice and honey according to your taste.
• Chill the mixture, adding mint leaves or mint juice. Serve with ice.
5. Hibiscus Tea: The Best Healthy Tea for Non-Tea Drinkers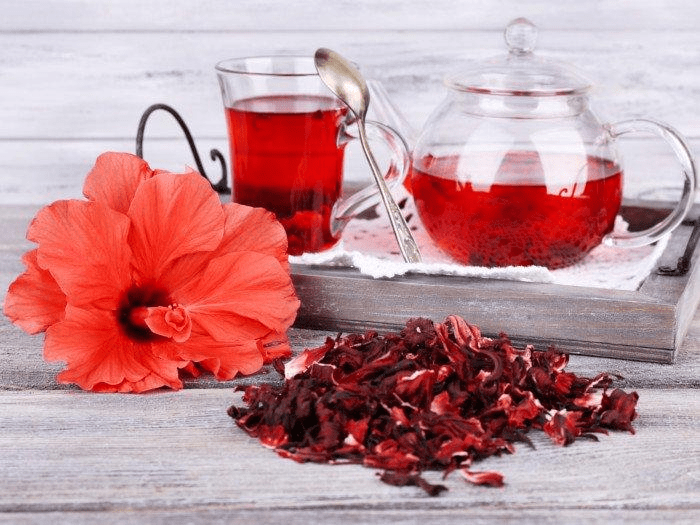 Found typically in tropical and subtropical countries, hibiscus is a plant whose different parts have various health benefits. Hibiscus Tea has properties similar to Cranberry and also tastes similar. Rich in antioxidants, it helps reduce inflammation, promotes weight loss, fights bacteria, and improves liver health. Hibiscus extracts act as a barrier toward harmful toxins that might enter the liver and affect it. Because it reduces inflammation and has other anti-inflammatory properties, it can also be used to cure various kinds of tumors and cardiovascular diseases. Hibiscus protects the skin from skin pigmentation and acne. Hibiscus tea is also great for hair, making it a must-try for all the non-tea drinkers out there. Its antioxidant content is greater than green tea so it is an excellent health drink.
How To Make the Perfect Hibiscus Tea:
• Boil the water and add the freshly gathered hibiscus petals to it. Let the flavor infuse.
• Strain after achieving your desired taste. You might add other flavors of cinnamon, honey, or jaggery powder to balance the tartness of hibiscus. Serve hot.
6. Peach Iced Tea: The Best Summer Tea for Non-Tea Drinkers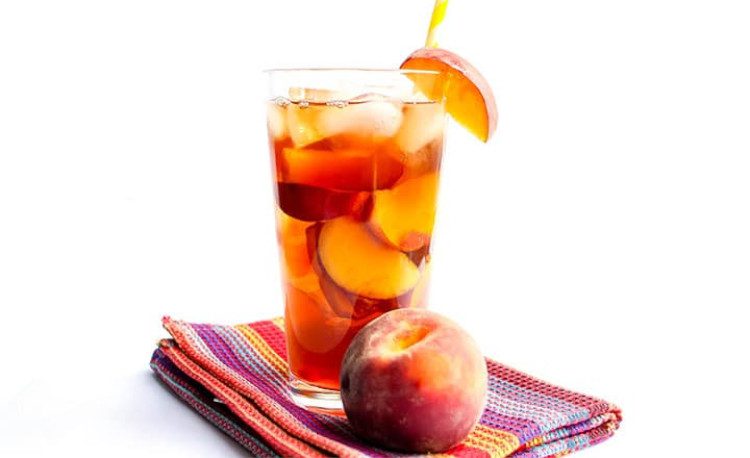 A refreshing way to get rid of all the tiredness of the body and mind is to indulge in a cup of Peach Iced Tea. It is very popular in the US, particularly in southern states like Georgia. Known for its flavor and medicinal properties, this is a favorite across all ages. Peach Tea improves the arterial system and promotes the development of bones, teeth, and skeleton. Another very important property of peach tea is that it boosts your immunity. This is why it must be consumed regularly to protect yourself from various diseases, viruses, and bacteria. Pure Peach tea does not contain any caffeine again making it a great choice for weight loss. A cup of Peach Iced Tea before sleep soothes the nerves and reduces the risks of insomnia. It is perfect for the summertime but can also be consumed around the year.
How To Make the Perfect Peach Iced Tea:
• Gather peach fruits. Wash them thoroughly and de-seed them. Boil water, tea leaves, and sugar in a pan. Add the peaches to the pan after chopping them into pieces. Bring it to a simmer.
• After reaching your desired consistency, strain the mixture and chill. Serve on the rocks.
7. Peppermint Tea: The Best Refreshing Tea for Non-Tea Drinkers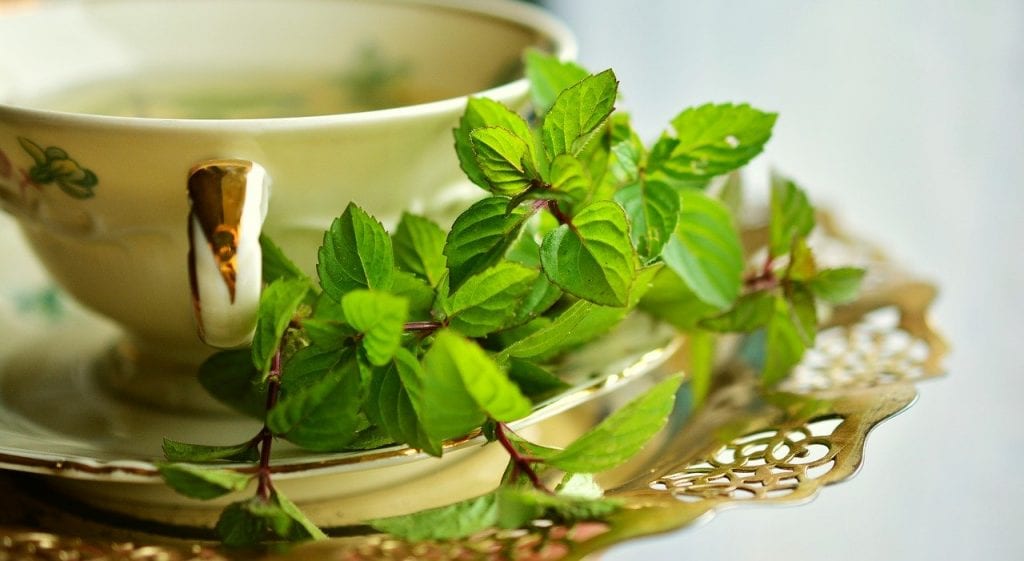 A mint herb originally found in Europe and Asia, peppermint has excellent flavoring and medicinal properties. Peppermint tea has a range of pros to offer to anyone consuming it. It is known to soothe nerves and relieve tension. Another unique property is that it relieves nasal congestion. So now you know which tea to have when suffering from a cold or a nasal blockage. It is also great for reducing inflammation. Hence it is commonly used to ease menstrual cramps and discomforts. Peppermint contains mefenamic acid which soothes inflammation. The cool menthol in peppermint has also proved to have antibacterial properties. Thus, peppermint tea is not only great for its medicinal properties and health benefits but also for its refreshing taste.
How To Make the Perfect Peppermint Tea:
• Brew water and peppermint leaves in a pot. Bring it to a boil after you have achieved your desired strength in flavor.
• Strain the mixture and your peppermint tea will be ready. You may also choose to infuse other flavors like a splash of lemon juice, cloves, ginger, honey, cinnamon, or such other ingredients in the tea to make it more flavorful.
The Statistics
Tea is said to be the second most consumed drink in the world, the first being water. It is popular globally and citizens across the world have championed its supremacy. Statistics show that in the year 2020, global consumption of tea amounted to about 6.3 billion kilograms and it is estimated to reach 7.4 billion kilograms by the year 2025. Thus, the number of tea consumers in the world is projected to face a steep increase.
Summing It Up
China and India are the top tea producers in the world and people today have fallen in love with this beverage. So much so that, it is consumed in various forms and unique new recipes are being tried out every day. While some teas are age-old tried and tested ways of consuming the beverage, others are new and fun ways of trying the drink. However, not everyone is as much a fan of the drink.
These seven types of teas described here are for those who are not regular tea drinkers with a promise to make them fall in love with these interesting blends. From the soothing aroma of chamomile to the acrid taste of peach tea, from the sweet nutty taste of thandai iced tea to the tangy cranberry mint tea – there's something to suit the taste buds of every single person. We at 'Top10teas' dare all you non-tea drinkers out there to try out each one of these to figure out which one becomes your favorite and makes you join the tea-lover clan!