Tea is a drink enjoyed all around the world. It is made by pouring hot water on tea leaves and allowing them to steep for a couple of minutes to infuse their flavor into the water. This aromatic drink is commonly made from Camellia sinensis, a shrub native to Asia. Drinking tea has shown many health benefits, including reducing the risk of heart disease and protecting cells from damage.
No question drinking herbal tea is good for your health. It is loaded with antioxidants and other properties that lower cancer risk, heart disease, etc., and promote overall health. Drinking tea helps boost the metabolism of the body and detoxifies the system. Studies have found that consuming tea may help fight belly fight and improve weight loss.
One of the reasons why consuming herbal tea is beneficial is that it is a low-calorie beverage. Herbal teas contain anti-obesity properties that help reduce your appetite, increase your metabolic rate, and prevent the body from forming new fat cells. Studies have even found that tea enhances weight loss and helps in fighting belly fat. Certain types of tea, mainly green tea, are more effective than others at achieving this.
The good news is that your weight loss can be accelerated by drinking some of your favorite drinks. So instead of reaching for dangerous weight loss pills or sugary sodas, brew yourself a refreshing cup of tea and sip and have a toast your way to better health. With these weight-loss teas, you'll reach your target goals faster and enjoy the process.
9 Best Tea for Belly and Stomach Fat Loss: 2021
Below are nine of the best teas for increasing weight loss and decreasing body fat.
1. Green Tea for Belly Fat Loss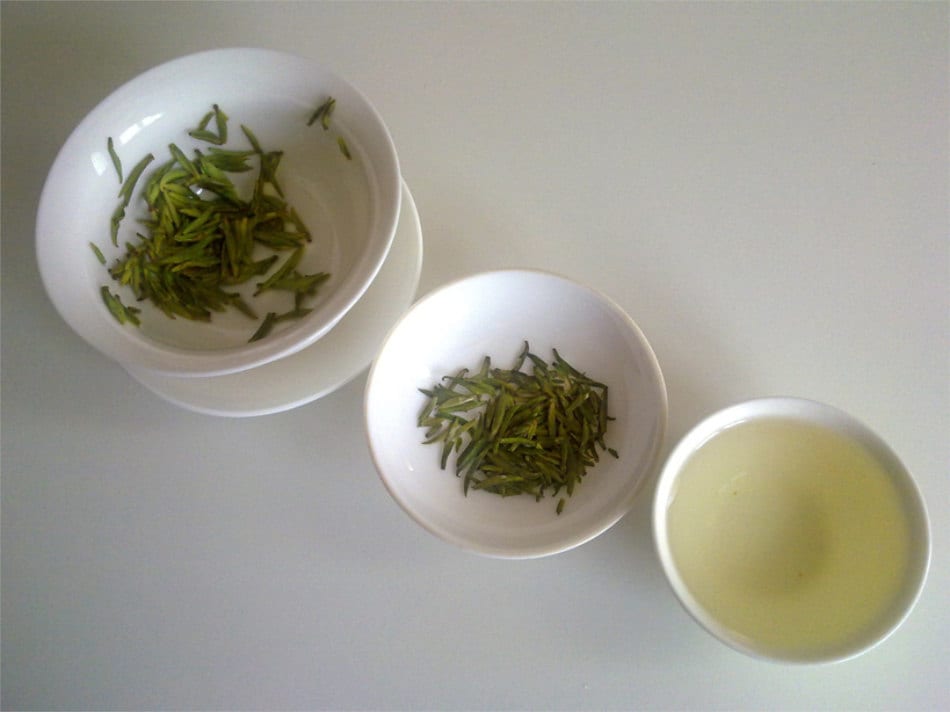 Green tea is a healthy and great weight-loss option. For example, it is slightly more oxidized than white tea and ranges from floral and mellow to vegetal. High in minerals, antioxidants, and vitamins, green tea is fantastic for reducing damage caused to the skin by UV rays. Moreover, it also acts as an excellent moisturizer and is known for its detoxing properties. The caffeine content is half of the black tea, and it is rich in polyphenols and catechins. These two are the most important antioxidants that fight to age.
In a study, 60 obese people followed a fixed diet for 12 weeks while regularly drinking either placebo or green tea. Those who drank green tea lost 3.3 kg. Another set of people experienced significant decreases in body fat and weight and waist circumference.
This may be because green tea is high in catechins, naturally occurring antioxidants that boost your metabolism and increase fat burning.
2. Puerh Tea for Stomach Fat Loss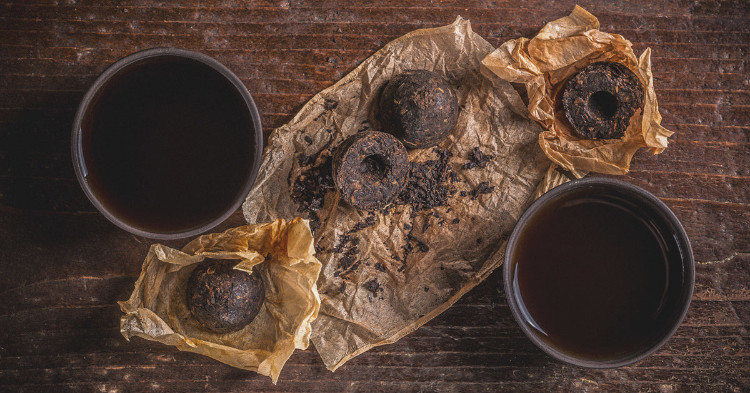 Fermented Chinese black tea gives Pu'er. It is best enjoyed after a meal. The earthy aroma tends to develop more the longer it's stored. Some studies have shown that Puerh tea can lower blood triglycerides and blood sugar. Puerh tea extract hence can also enhance weight loss.
3. Black Tea for Belly Fat Loss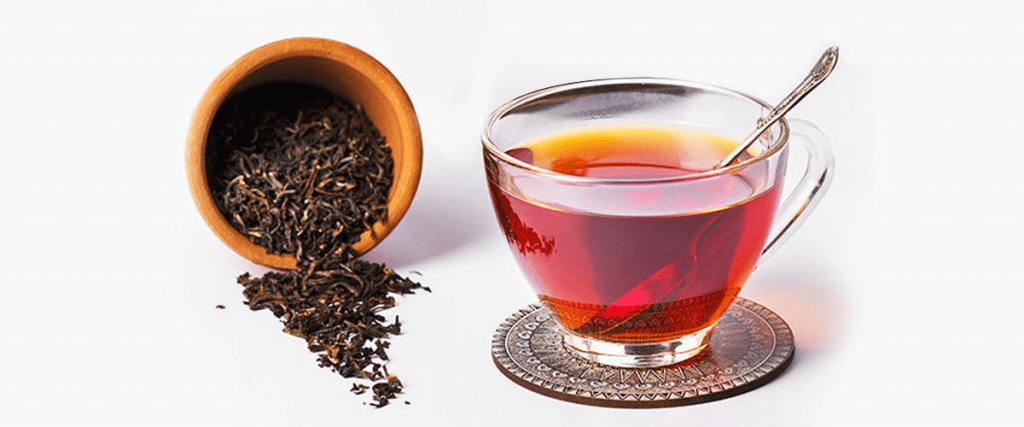 There are many different blends and types of black tea available. Studies have found that black tea could be effective when controlling weight, BMI, and waist circumference because of the oxidation of leaves. Flavones, a type of plant pigment with antioxidant properties, are also considered the reason behind their magical properties.
4. Oolong Tea for Body Fat Loss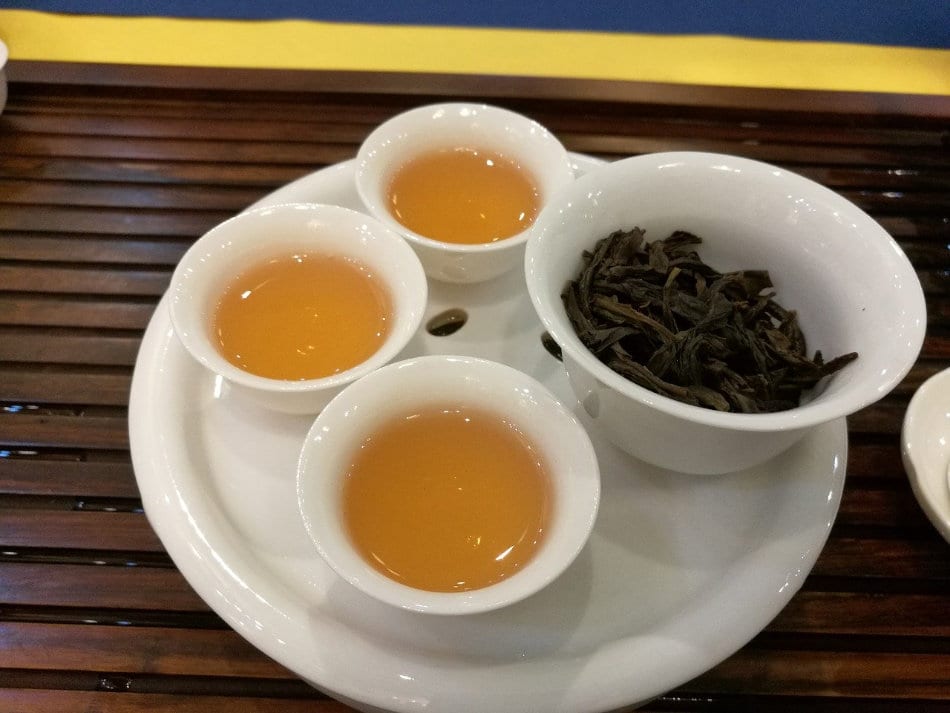 Oolong tea is rich in anti-oxidants and contains many different vitamins and minerals that are beneficial for health. Studies have shown that drinking this tea can strengthen bones, provide gum health, and prevent tooth decay. From burning fat quickly to speeding up metabolism, oolong tea is excellent for the weight loss process. It also helps detoxify the body, improve digestion, maintain weight, and even help lower the risk of diabetes, keeps you healthy for a longer duration. Catechins present in the leaves are attributed to this behavior.
5. White Tea for Belly Fat Loss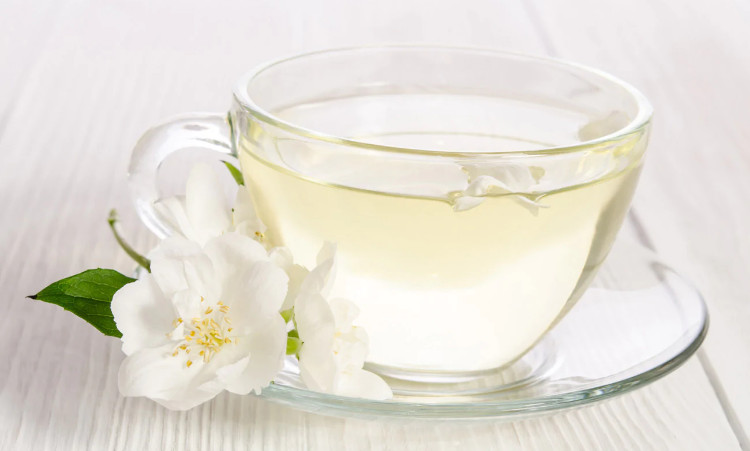 White tea is considered the champagne of the tea world. It is made from the buds of the tea plant. It is also the very first crop of leaves harvested each season. Light and delicate are the least oxidized tea, containing only a small amount of caffeine while being packed with catechins and polyphenols. Oolong, black, white, and green teas are harvested from the same plant. Furthermore, they all have similar health benefits; white tea is considered better as the leaves are comparatively less processed where it beats green tea. White tea is regarded as one of the best weight loss teas.
As it is the least processed tea, the catechins and polyphenols levels are high. The abundant nutrients present in the tea protect the body from the damage caused by the free radicals and stop the formation of fat cells. In addition, it maintains collagen levels and protects the skin from aging prematurely. Research has shown that white tea promotes healthy skin, bones, and teeth, lowers blood pressure, cholesterol levels, protects the heart, maintains stronger bones and connective tissue, and aids in preventing cancer.
6. Hibiscus Tea: for Stomach Fat Loss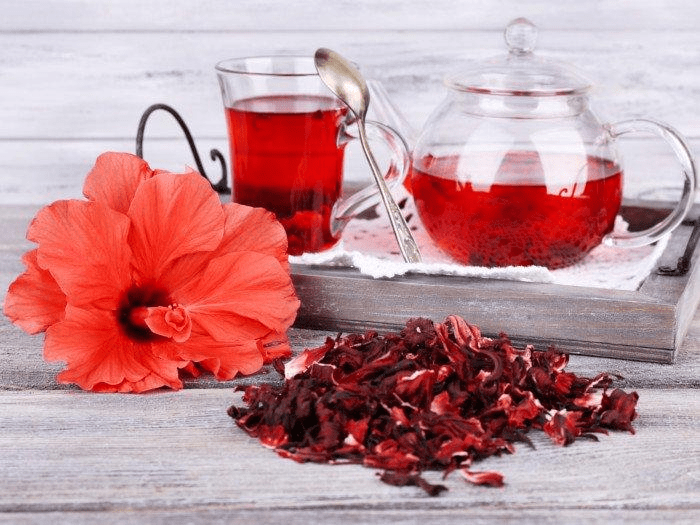 Known for its bright red color and fragrant tart flavor, Hibiscus tea can be served hot as well as a refreshing summer cold drink. Studies have shown that drinking 3 – 4 cups of Hibiscus tea a day helps the body eliminate radicals. As a result, this protects the body from heart disease and stops the formation of fat cells. Rheumatoid arthritis, cancer, and diabetes can also be avoided. It is one of the best and refreshing weight loss teas you can try!
7. Rooibos Tea: for Belly Fat Loss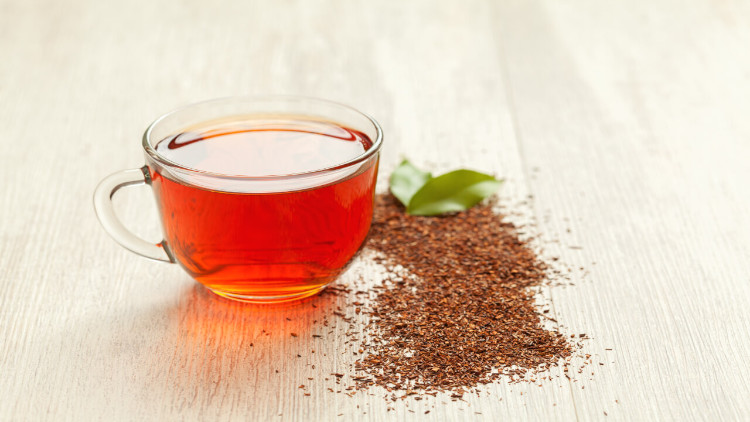 Source: BalanceNutrition.com
Rooibos is known as Red Bush, which a legume plant that is native to South Africa. The native tribes of South Africa have used it for thousands of years to treat many ailments because of its antibacterial, antioxidant, and immune-modulating properties.
Chilled rooibos can be consumed, and this helps alleviate stress. Stress can cause the body to crave food, and this phenomenon can be eliminated with the help of hibiscus tea. It can be used to add color to brunettes or a light reddish tint to blondes. It is low in caffeine and gives a nutty flavor. Flavonoids in rooibos fight unwanted pathogens and can keep eczema and allergy reactions at bay. It also contains high levels of nothofagin and aspalathin, as well as superoxide dismutase. Bioflavonoids like rutin and quercetin (which have shown to demonstrate natural antihistamine properties) help block histamine.
8. Chamomile Tea for Complete Weight Loss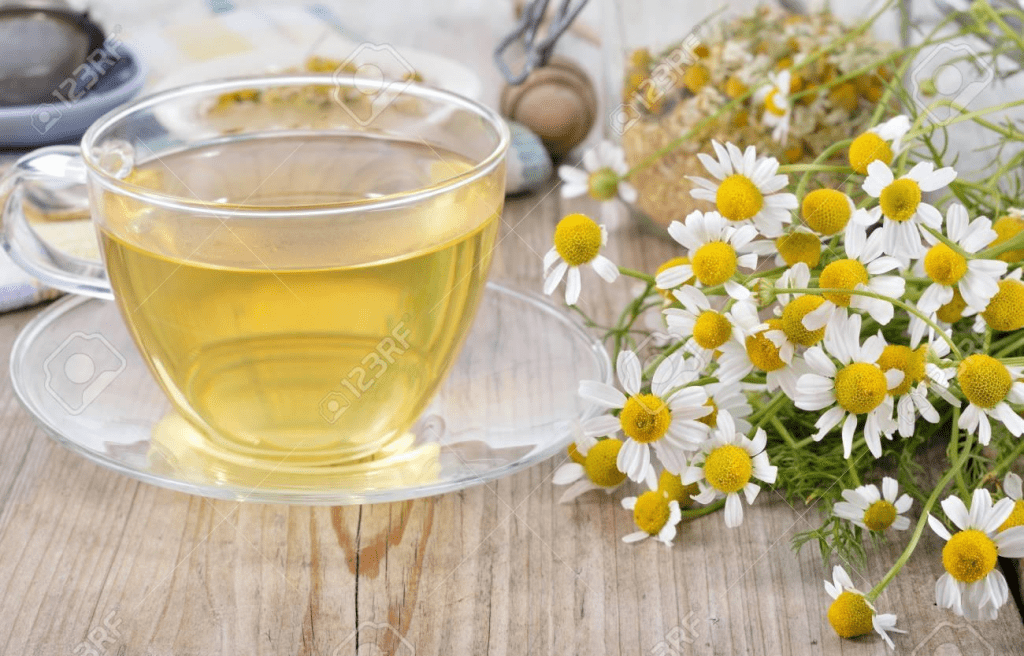 Being one of the oldest medicinal plants globally, Chamomile has found extensive use today in the modern world. Chamomile tea is the go-to tea for multiple problems; due to its excellent antioxidant, anti-inflammatory benefits, it's perfect for losing weight. As it is filled with calcium, potassium, and flavonoids, it prevents bloating and removes extra water in the body. As it is widely available, it is easy to take advantage of its many benefits.
Applying chamomile tea bags under tired eyes and on dark circles is also a restorative procedure.
9. Peppermint Tea for Belly Fat Loss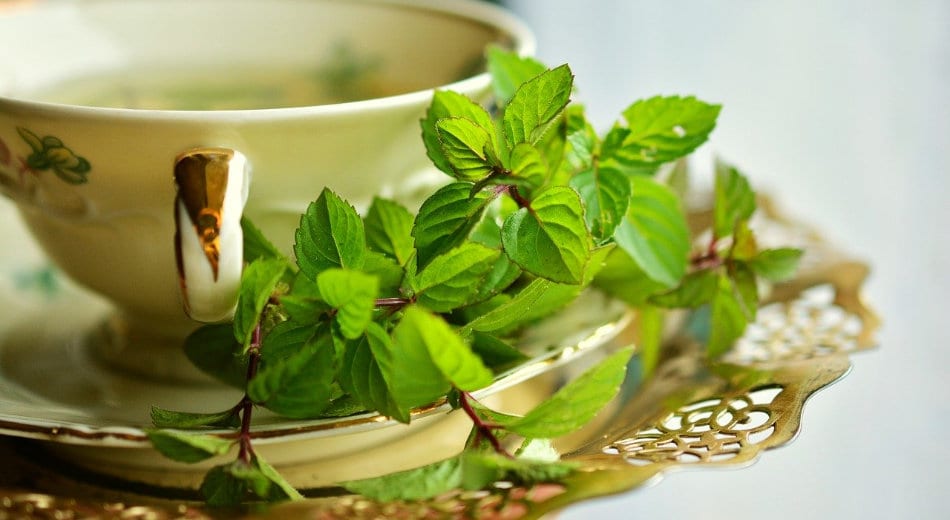 Peppermint is popular for settling stomach issues, improving digestion, and refreshing the appetite. It has a soothing effect and can calm the system down. The menthol in this tea slows down oil production, helps with reducing stress, encourages cell turnover and hormonal issues.
Rounding Off: The Best Tea for Belly Fat Loss?
Losing weight is hard. It's understandably difficult to find time to eat healthily and also work out. But it is not impossible. Using any of the delicious teas mentioned above in your daily routine can help you shed those pounds faster, and the best part is you can still enjoy the foods you love.
Drinking tea is a fun and delicious way to get your fitness goals and stay healthy. These detox teas alter your body chemistry, and the process of weight loss feels easier. You can easily tackle the most challenging workouts. Add and mix up a few cups of tea to your day and reap all these weight-loss benefits to achieve a flatter tummy!
SOURCES:
The 6 Best Teas to Lose Weight and Belly Fat: https://www.healthline.com/nutrition/weight-loss-tea
The Best Weight Loss Tea: Accelerate Results With These 6 Delicious Teas: https://www.cupandleaf.com/blog/weight-loss-tea
8 Best Teas for Losing Weight and Boosting Your Metabolism: https://www.prevention.com/weight-loss/g29553192/weight-loss-tea/